Profile and Predict FDA Advisory Committee Votes
Sign up or log in to access Adcom Explorer!
Sign Up
Log In
---
Key Features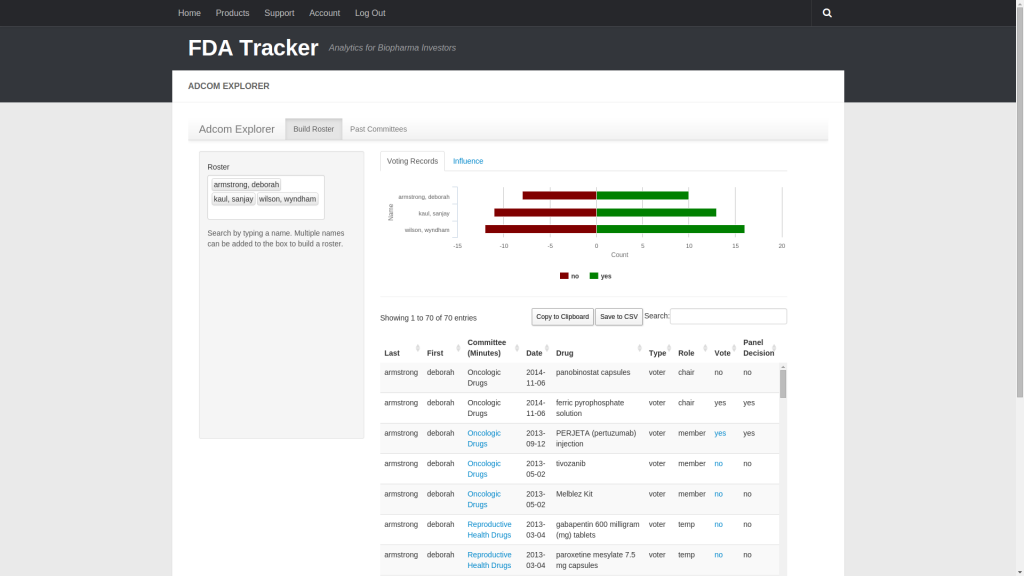 Evaluate Upcoming Panels
Construct a draft meeting roster and examine detailed individual voting records since January 1, 2008.  Votes are supported by links to meeting minutes and transcripts.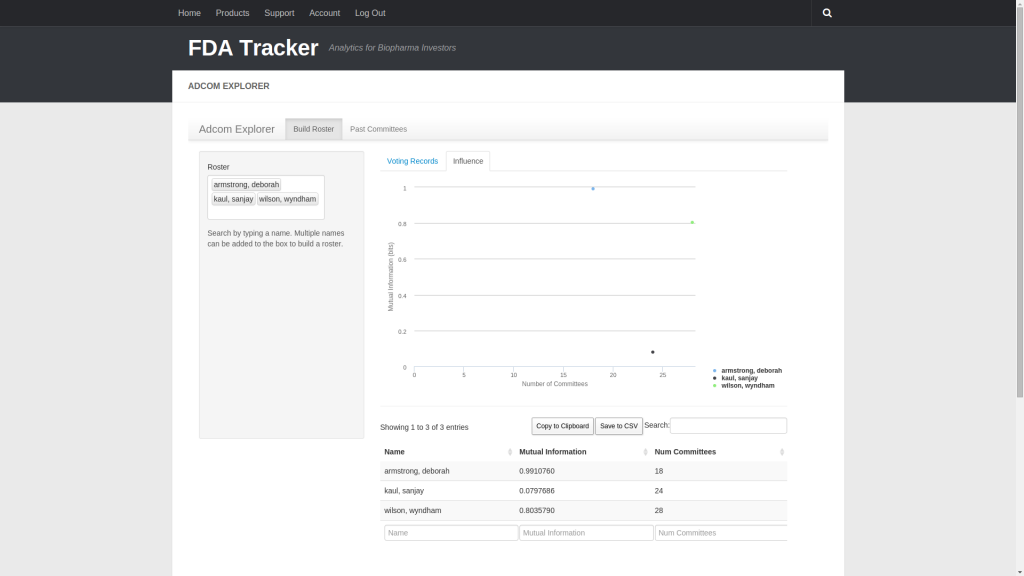 Measure Voter Influence
Use our proprietary "influence measure" to weight each person's predicted vote based on how often his votes have agreed with past panel decisions.