Standard FDA Calendar
This calendar tracks upcoming PDUFA drug approval dates and FDA advisory committee meetings.
New! COVID-19 Clinical Trial Tracker
Find and follow all COVID-19 clinical trials.
Read More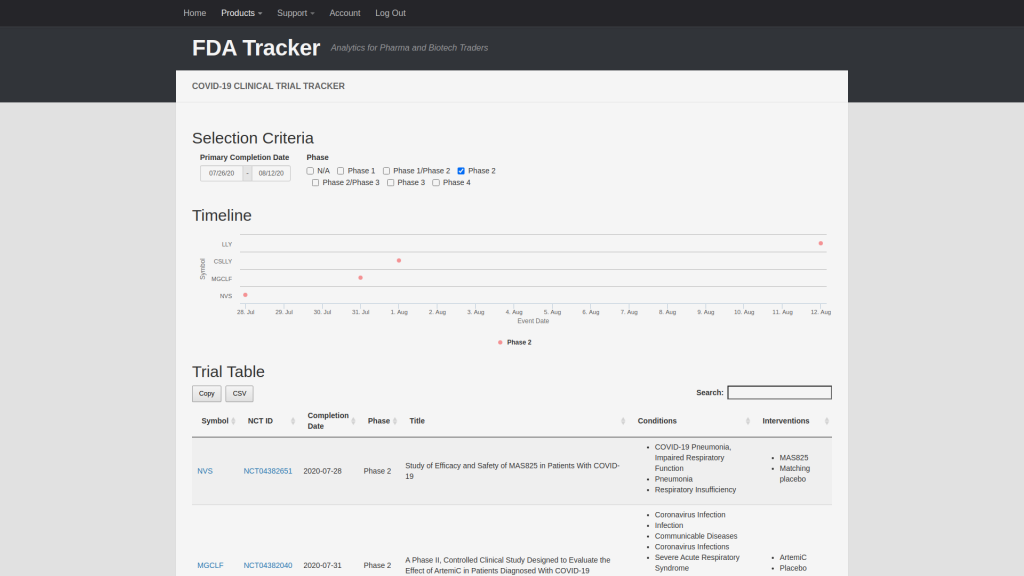 ---
Enhanced FDA Calendar
Sign up or log in to access our Enhanced FDA Calendar!
Sign Up
Log In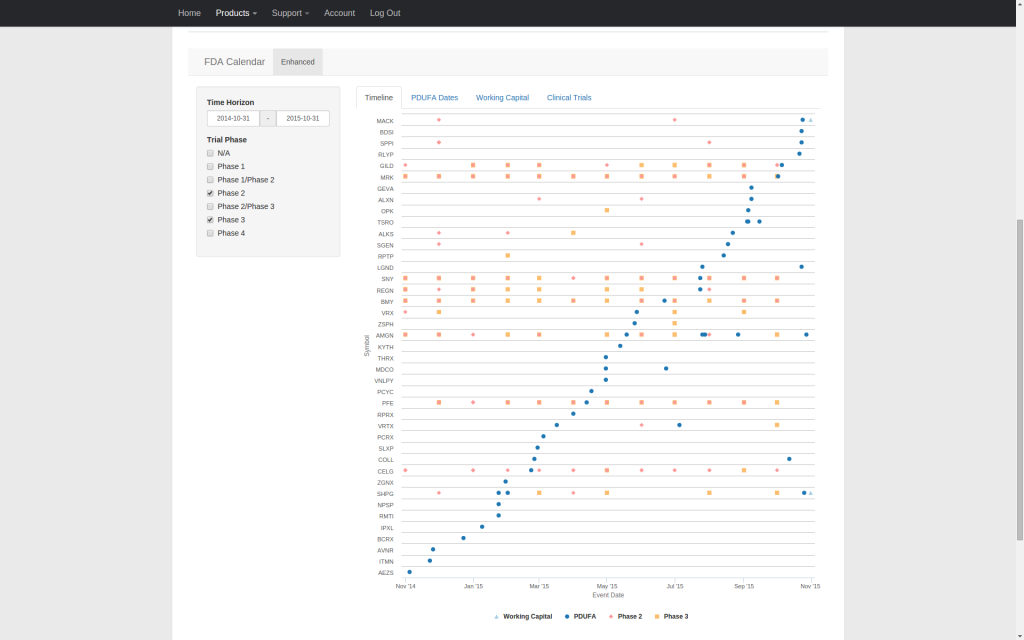 Our enhanced FDA calendar integrates PDUFA dates, clinical trial primary completion dates, and working capital runway estimates into a single timeline that covers all companies facing upcoming PDUFA dates. Streamline your research and quickly compare the relative timing of competing catalysts. All supporting data can be copied to the clipboard or downloaded as a CSV file.