Survey the U.S. Drug Patent Landscape
Sign up or log in to access Patent Tracker!
---
Key Features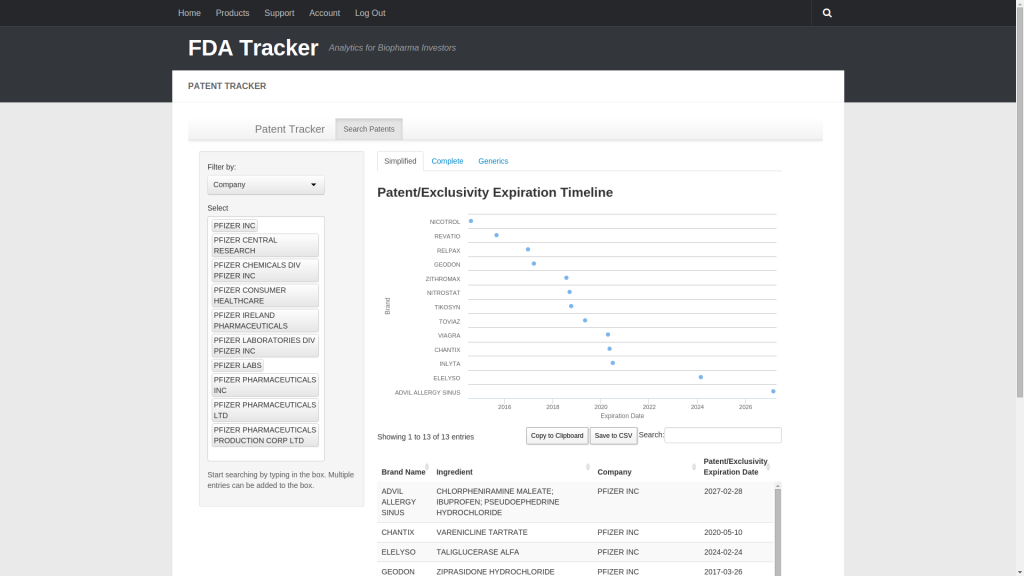 Explore the FDA Orange Book
View all exclusivity expirations, patent expirations, and pediatric extensions with links to Drugs@FDA and Google Patents.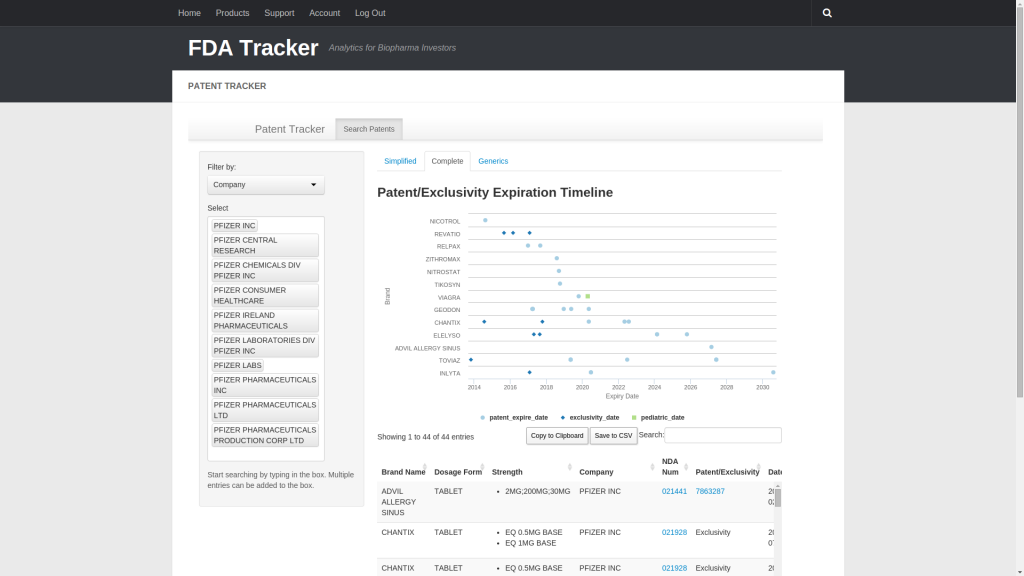 Visualize Patent Cliffs
Display a timeline of patent expiration dates by company, drug, disease, or mechanism of action.